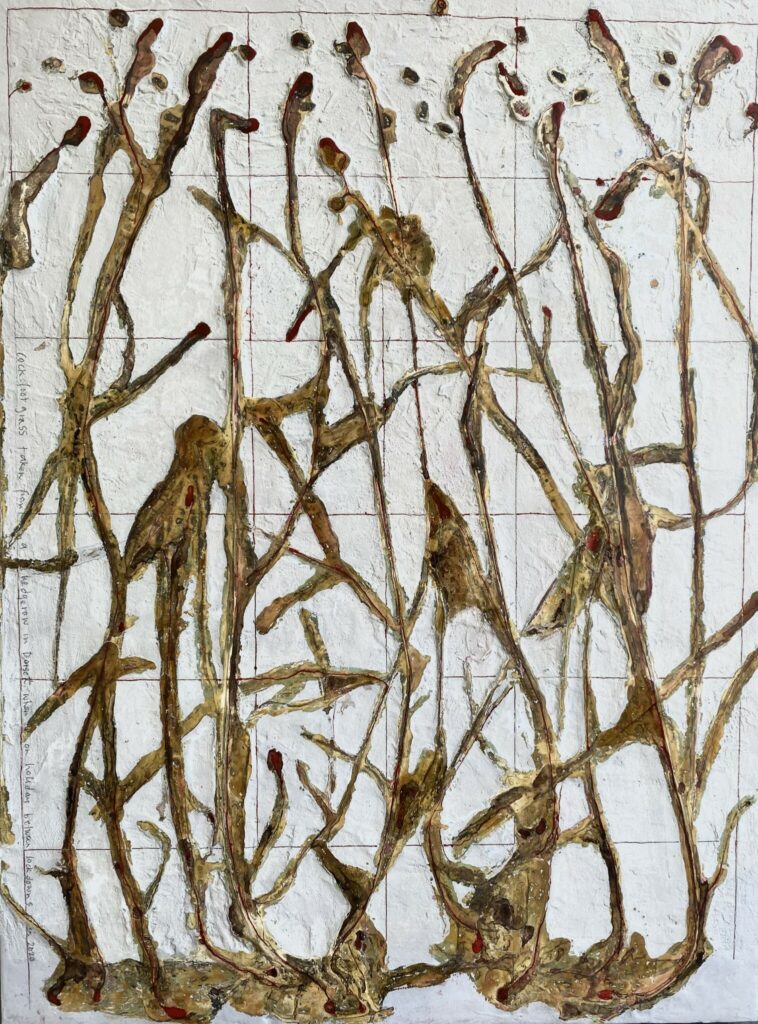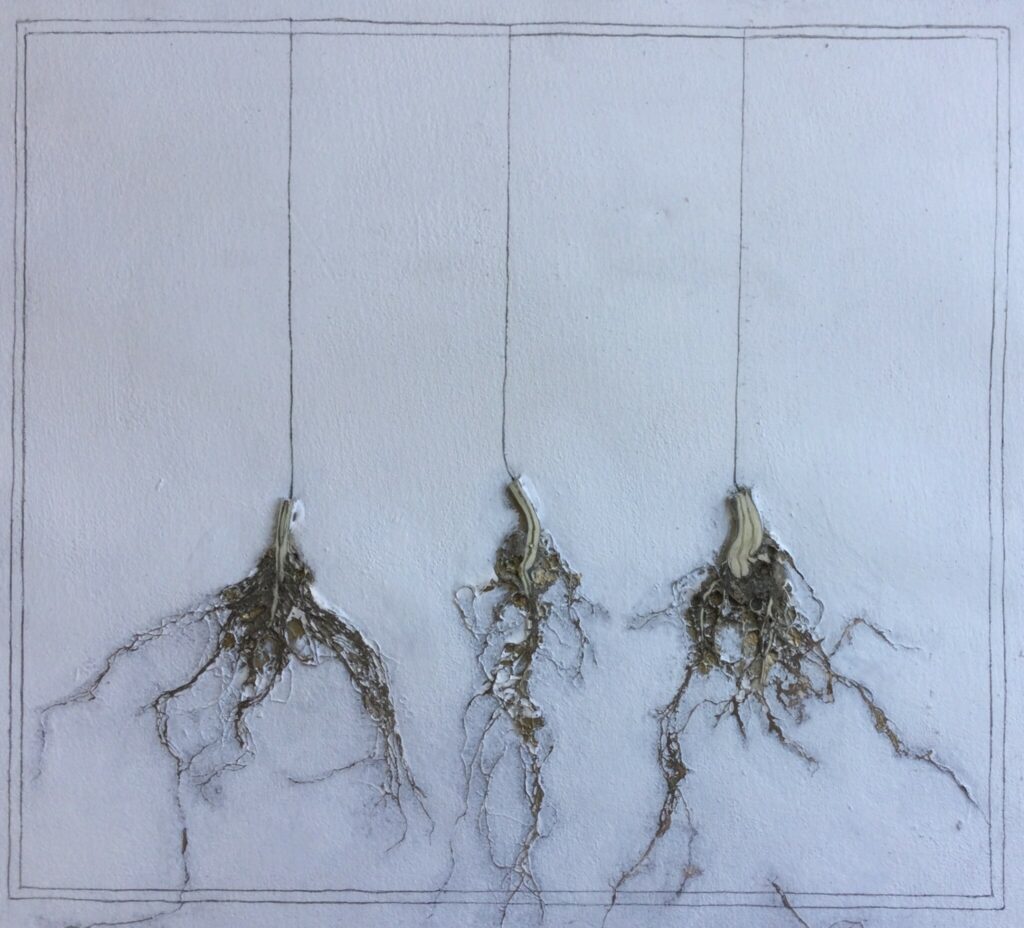 21 November – 28 November – This  group of paintings is  based on celebrating ordinary  plants and insects continuing  my interest in "the accidental poetry of the ordinary ".
We expect plants and animals to exist  purely for our use or enjoyment. I want to show that weeds and unwanted plants, growing in the 'wrong' place should be celebrated.
A lot  of my work involves collecting ,pressing and preserving  unwanted plants or weeds  on paper, wood or aluminium, (including  the occasional fly or bee) which are sealed with many layers of paint. Subsequent scraping and sanding uncovers  artificial 'fossils' revealing  their individual morphology as a means of commemorating and recording their lives.
The smaller  watercolours combine copies of  17th century taxonomic  drawings  with  modern electrical wiring in order to  questions  our  relationship between nature and technology .
Inst:  Wigginsjenny
wwwJennywiggins.com