08 December, 2021 to 14 December, 2021
Coastal Hues Artists: Irene Southon Sue Moreton Lindsay Wilkinson Three local artists reflecting the light & shades of Whitstable in their different mediums: fused glass, ceramics, photographs and handmade felt. Expect unique, handmade artwork and homewares. Great gift ideas supporting local makers.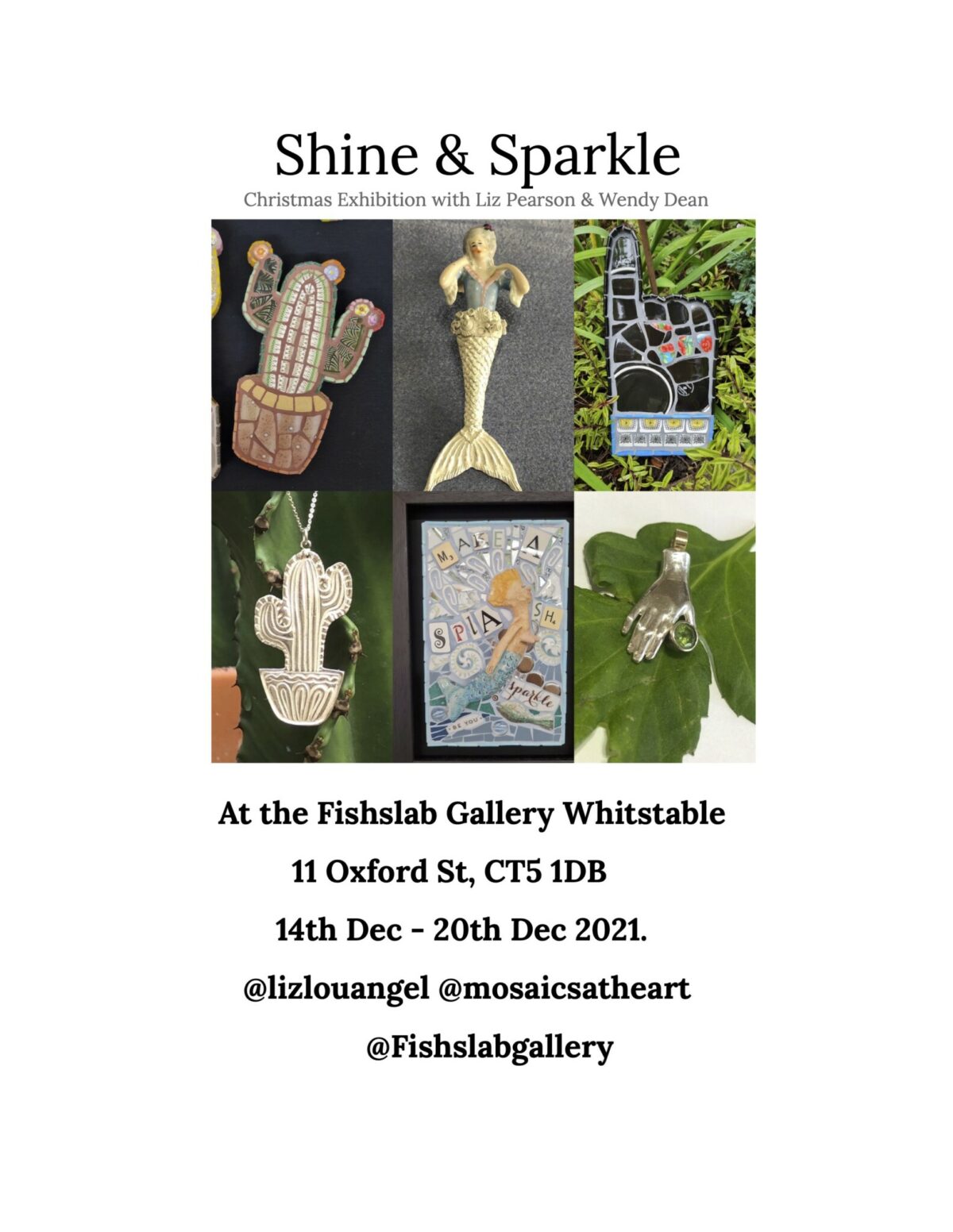 15 December, 2021 to 20 December, 2021
Excited to be returning for another sparkling Christmas exhibition, Liz –  Angelheart and Wendy – Mosaics at Heart bring their usual mix of classic and quirky jewellery, mosaics and extras. Both enjoy introducing unusual and unexpected materials in their distinctive work. Both are glad to be back to wish everyone a Happy Christmas.