23 May, 2018 to 29 May, 2018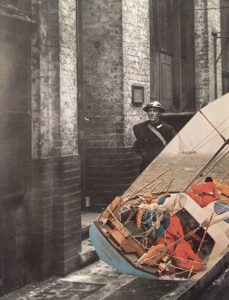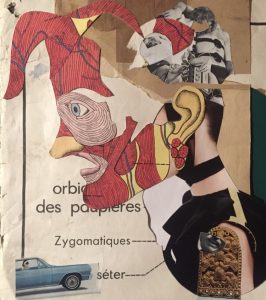 Ben Sanders is a collage maker based in Ramsgate, born and bred in Whitstable. He studied Fine Art at KIAD, Maidstone (2001-2) and Winchester School of Art (2002-5).
Ben loves the anarchic, lawless act of deconstruction and reconstruction, with themes emerging, passing, sometimes remaining, in parallel with the process.
This exhibition showcases work produced between 2017-18. All work is exhibited in frames hand painted by his Aunt Lolly in Broadstairs.
Email: lastnightacollagesavedmylife@gmail.com
Instagram: @lastnightacollagesavedmylife
Phone: 07857453688