12 February, 2020 to 18 February, 2020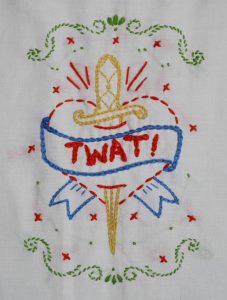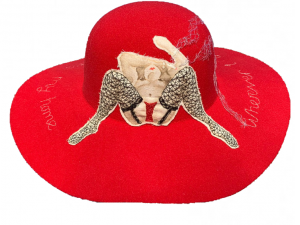 The Profanity Embroidery Group of Whitstable return to the Fishslab with an exhibition in two parts.
To celebrate our five years together, we are showing retrospective works – some of which shall now be for sale for the first time. This collection of work shows the growth of the individual artists and of the group as a whole.
Alongside these Retrospective works, we shall be showing Smalls, our new work of a modest size, but large skill, and as always, purely profane.
Please remember, that whilst our textile artistry and skill may delight, our words may offend. We recommend this exhibition only to those over 18.