27 March, 2018 to 03 April, 2018
We are a group of three neighbours who got together to show in the Whitstable Open House Exhibition at the Yacht Club in 2014. Since then we have taken part in Open House and had our first group show at the Fishlab last year. We enjoy bringing our art together to reflect where we live and work. Each one of us has a different art background and come from individual starting points but there is usually a common thread, this time reflected in the use of colour.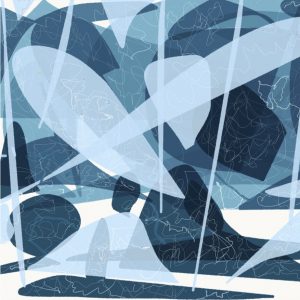 R J South Exquisite pleasure, self-expression and inspiration, are all emotions felt when tackling your own art. After a lifetime of exploring other artist's work from around the globe, in 2014, I started sketching in charcoal and experimenting abstract forms.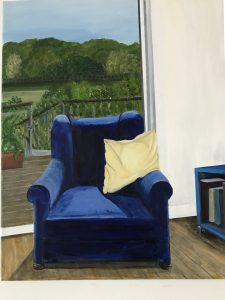 Linda Karlsen Trained in Fine Art at Nottingham the sixties. She worked as a teacher until returning to painting and printmaking in 2010. Most recent painting has been inspired by domestic objects and interiors.
Helen Wild I have a lifetime love of stitch and textiles. Currently I am working with lines and grids loosely inspired by buildings and Whitstable icons. Exhibitions include Canterbury Cathedral, Fishslab, Open House and The Horsebridge.