20 November, 2019 to 26 November, 2019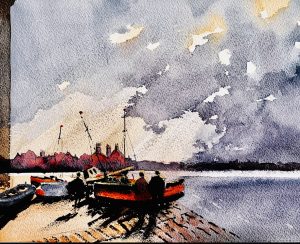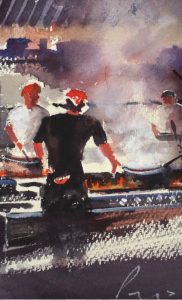 Peter has been travelling the world painting watercolours for the last 15 years, since he retired. A unique insight into his work can be seen at the Fishslab Gallery from 19/26 November. There will be original paintings along with prints and greeting cards on display also including new paintings of Whitstable, displayed for the first time.
Peter is eternally grateful to his good friends Alvaro Castagnet and Joseph Zbukvic for their support in the early stages. He has painted with them many times in Europe, South America, Australia and USA and their influence can be seen in the work on show.