13 March, 2019 to 19 March, 2019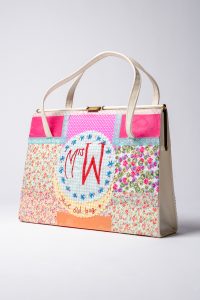 "Mrs Winchester thought she knew her place and time in life, but lately is finding everything not to be as she expected".
For their Fourth Annual Exhibition, The Profanity Embroidery Group has created the belongings of the fictional Mrs Winchester. Embroidered slippers, lampshades, bathcubes and even a firescreen shall adorn Mrs Winchester's 'room' at the Fishslab Gallery.
This exhibition is an installation created for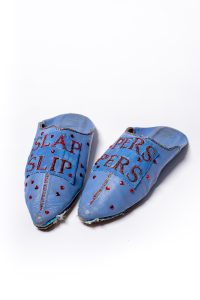 POW!Thanet at the Walpole Bay Hotel, open from 7th to 10th March, with a workshop on 10th March, before transferring to the Fishslab. https://www.powthanet.com/events/2019/3/7/the-private-life-of-mrs-winchester-profanity-embroidery-group