11 September, 2019 to 17 September, 2019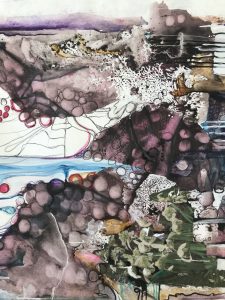 Daphne is a mixed media artist whose work is influenced by her natural environment
An artist with a love for colour and natural structure.
Researching, recording, experimentation and design development are fundamental to her way of working. The resulting works are suspended somewhere between Reality and imagination.
This exhibition presents her paintings, drawings, collages and prints.
Continued recording allows Daphne to creatively explore the emerging abstraction within her work.
The examples shown are sections of completed works.